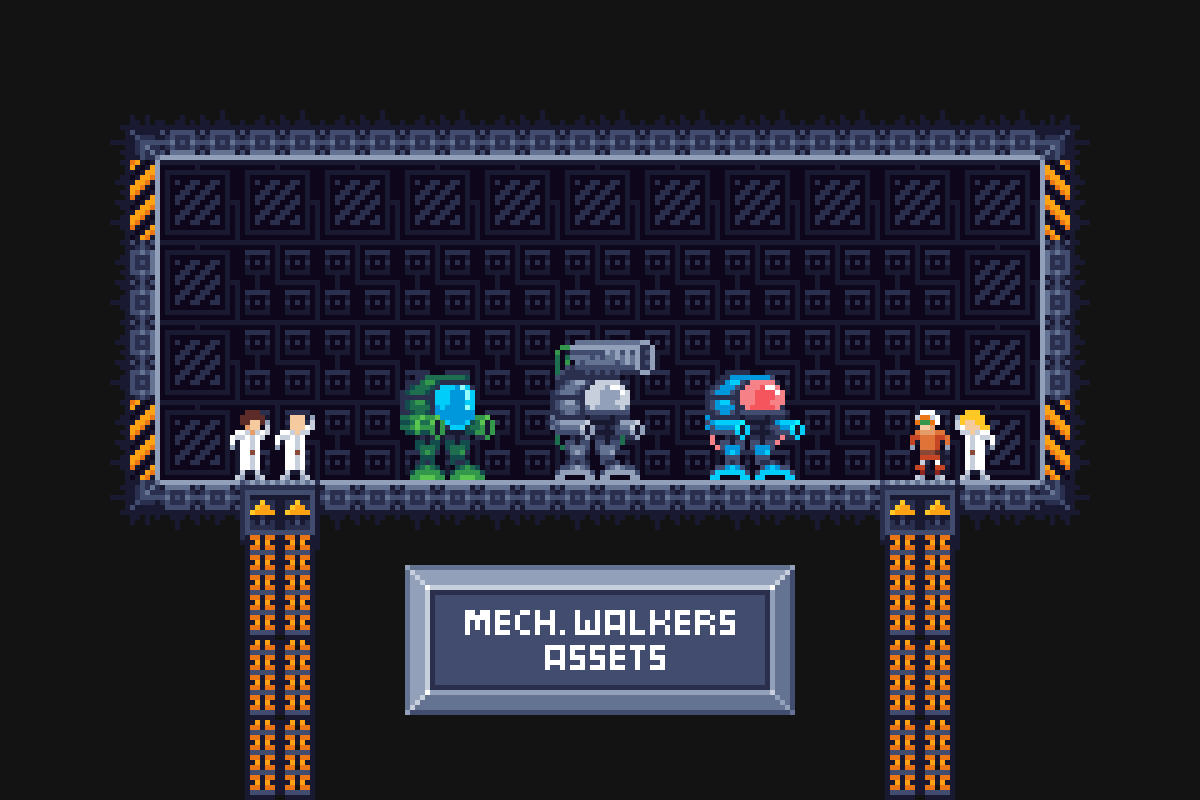 Mech Walkers Assets
A downloadable asset pack
This is an assets pack. It includes the following:
3 Mech Walkers with attack, run, idle, and death animations.
An assortment of particle effects including explosions, projectiles, hit and firing effects.
A pilot and 5 scientist sprites with idle animations, useful for a short cutscene.
A few simple interior base tiles.
Metal frame UI.
I may update the assets if there's any interest. Feel free to use them however you'd like, and I'd love to see your project using them.
I made a short demo game using the assets if you want to see them in action: